2022 Greece Discover Graduate Program Software Development, Heraklion Crete
Vodafone
Πλήρης απασχόληση
Γεμάτη μέρα
Discover Graduate Program - Software Development
Join our Discover Graduate Program and shape your future with a global technology communications company that creates a better future for all.

About the program
Through the Discover Graduate Program, we are looking for Vodafone's future leaders. Those who dream big, innovate with heart, embrace new technologies and continuously learn and explore the world of opportunities on offer.
If you are a young recent graduate with bright ideas, then we're brimming with excitement to meet you. From day one, you will join a global community of graduates and you'll get the chance to make a real impact in multiple ways.
Kick-start your career by gaining hands-on experience and accelerating your personal development. During the program, you can expect to develop your skills through pair coding with senior engineers, work on business-critical and experimentation projects and have a personalized learning journey for you, in a fully inclusive working environment.
Join our agile Digital ecosystem and work with world-leading technologies and platforms. Be a part of empowered, flexible and autonomous agile squads, learn and develop your skills next to industry experts. Benefit your career growth from a global and diverse network of leaders and shape innovative solutions that impact customers and society. Our global scale and strategy provide countless challenges and experiences that will stretch your skills and excite you.

Areas you could be working in include:


Back-End Development in Microservices & Java EE


Front-End Development in React.js


Android development in Kotlin


iOS Development in Swift


Software Test with automation tools (e.g. Selenium)


What we're looking for:


Recently graduated – BSc or MSc degree preferably in Computer Science, Electrical Engineering, and Software Development


Strong academic performance


0-3 years of experience


English & Greek proficient


Curiosity and learning agility


Passion for technology and digital experiences


What's in it for you:


Coaching and pair coding with a Senior Engineer in charge


Personalized Learning Journey


Hybrid Way of Working: a blend of remote and office-based working, including the option to work up to 20 days from abroad


Having business exposure and accountability from day one


Gain experience working in an agile ecosystem


Competitive pay & benefits


Being part of a global community of tech graduates and experts who deliver world-leading technology


What to expect:


Opportunities to gain experiences that will challenge you and help you thrive


Cutting edge tools, training and skills development to ensure you will always be future-ready


Continuous feedback and support to help you fulfil your career goals


A diverse and inclusive working environment where you can be yourself, share inspiration and belong


An agile environment where you can work with flexibility and the freedom to experiment and innovate


A rewarding workplace with practices, initiatives and policies to support your health, safety and wellbeing


If you think this sounds like you, we would love to hear from you

When & Where:
Duration of Program: 1 year, aiming at a permanent renewal upon completion
Location: Heraklion, Crete (Hybrid)
Application Process
To ensure candidate and employee safety, we continue having virtual hiring and onboarding processes until further notice.
Step 1: Application form. When you apply for the Vodafone Discover Program you will be asked to fill out an application form. This allows us to get to know you and your background of experience. As part of your application, you will also be required to answer additional pre-screening questions to fully complete your application. Make sure you attach your CV in English.
Step 2: Online assessment. If your background and experience match the requirements, you will be invited to participate in our online assessment. This allows us to assess if you are the right fit for the Vodafone culture. Online assessment stage is in English and includes a recorded video interview and gamified cognitive ability tests.
Step 3: Virtual assessment center. The most successful candidates will be invited to participate in our virtual assessment center which includes group activities and interviews.
Need help? Vodafone is committed to making reasonable adjustments for all candidates considered to have a disability during the recruitment process. In case you have any kind of question, please let us know at the following address: [email protected]
Stay connected: Vodafone Greece Career page, Facebook , LinkedIn
#LI-Hybrid #VodafoneGreece #Togetherwecan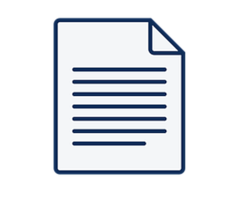 Τοποθεσία Ηράκλειο 2 ώρες πριν Ημ. ανάρτησης 2 ώρες πριν Με κάποια εμπειρία Επίπεδο εμπειρίας Με κάποια εμπειρία Πλήρης απασχόληση Τύπος απασχόλησης Πλήρης απασχόληση Γραμματειακή Υποστήριξη / Υπάλληλος Γραφείου Κατηγορία θέσης Γραμματειακή Υποστήριξη / Υπάλληλος Γραφείου Απαιτήσεις θέσης Τουλάχιστον 2...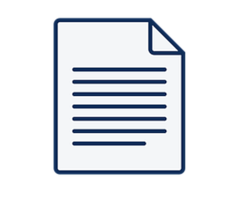 Sous Chef
Aquila Hotels & Resorts
Πλήρης απασχόληση
Γεμάτη μέρα
Τοποθεσία Ηράκλειο 10 Μαρ Ημ. ανάρτησης 10 Μαρ Με μεγάλη εμπειρία Επίπεδο εμπειρίας Με μεγάλη εμπειρία Πλήρης απασχόληση Τύπος απασχόλησης Πλήρης απασχόληση Τουρισμός Κατηγορία θέσης Τουρισμός Η Aquila Hotels & Resorts, είναι ένας από τους πλέον καινοτόμους ξενοδοχειακούς ομίλους της...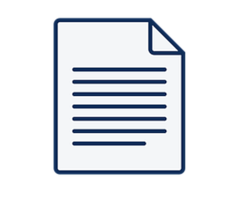 Τοποθεσία Ηράκλειο 9 Μαρ Ημ. ανάρτησης 9 Μαρ Χωρίς προϋπηρεσία/Χωρίς εμπειρία Επίπεδο εμπειρίας Χωρίς προϋπηρεσία/Χωρίς εμπειρία Πλήρης απασχόληση Τύπος απασχόλησης Πλήρης απασχόληση Λιανεμπόριο Κατηγορία θέσης Λιανεμπόριο Αναφέρεται στον Προϊστάμενο Αποθήκης Εποχική Εργασία με ημερομηνία πρόσληψης από Απρίλιο του 2023. Δεν...