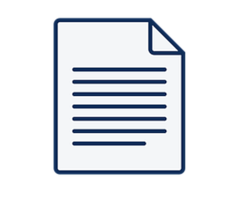 Maintenance Manger
Sunlight Group Energy Storage Systems
Πλήρης απασχόληση
Γεμάτη μέρα
Basic Information
Sunlight Group Energy Storage Systems is a world-leading technology company and provider of innovative industrial and off-road energy storage solutions, with 30+ years of experience. We specialize in the development and production of lead-acid and lithium-ion batteries and energy storage systems for industrial mobility, leisure mobility, and ESS applications. These products are manufactured and assembled in Sunlight's state-of-the-art facilities in Greece, Italy, and the USA, and distributed to more than 115 countries. Our core priority is to provide a safe and inclusive workplace that fosters creativity and development. Driven by our commitment to inspire our people and unlock their potential, we have created an agile and innovative environment that promotes open communication and collaboration, while offering continuous learning and development opportunities to the 1,700+ people we employ across the organization.
Keen to further empower our team by onboarding more talent, we're looking to hire an experienced Maintenance Manager to join our E/M Maintenance Department. The role is responsible for developing maintenance procedures, ensuring their implementation throughout our facilities and securing that facilities, layout and machinery run to their maximum efficiency and output. This includes total preventative maintenance, managing breakdowns of mechanical, electrical and robotic equipment. The position is based in Xanthi, Greece.
Responsibilities
Key activities and responsibilities of this role include:


Plans and monitors the preventive maintenance program of production equipment as well as peripheral equipment of the company with the aim of the smooth and trouble-free operation of Production


Immediate intervention in cases of damages that require immediate restoration to ensure uninterrupted operation


Develop, implement and manage key performance indicators (KPIs) for each area of responsibility


Manage, coach and develop a high performing Maintenance team that meets agreed objectives and delivers best practice results, added value and continuous improvement


Prepare the annual Maintenance budget and forecasts as well as ensuring compliance with legal standards


Ensure that the function operates in accordance with any health, safety and environmental policies and procedures


Basic Requirements


8+ years of working experience in the Maintenance Dpt. in industrial/ manufacturing environment and at least 3 in a supervision/managerial position


BSc in Mechanical or Electrical Engineering


MSc or MBA is a must


Excellent MS Office knowledge; SAP use will be highly appreciated


Fluency in English & Greek


Excellent knowledge of health and safety regulations


Strong people management skills, team building, self-motivation and teamwork mentality


Demonstration of analytical and organizational skills


Strong multi-tasking, decision-making and problem-solving skills


Good to Have
To start with, we give you the opportunity to thrive in a restless team and grow your potential in an innovative environment. As per your compensation and rewards package, this is a preview:


A competitive salary based on experience and topped up with other benefits (bonus scheme, company car, fuel allowance, etc)


life & health insurance


pension plan with the Company's participation of 2% on the monthly gross salary


Company family healthcare plan


Continuous learning opportunities. Allocated training budget that can be spent on books, online courses, or other training materials.


Established framework for career development


International mobility opportunities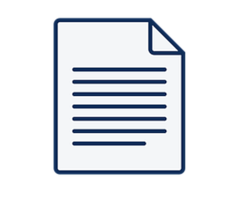 MERCHANDISER περιοχή απασχόλησησ: ξάνθη Η WEST AE δραστηριοποιείται στον τομέα του Marketing και των Πωλήσεων από το 1994. Ο επαγγελματισμός και η εμπειρία μας εγγυώνται την επιτυχημένη εισαγωγή στελεχών στην αγορά παρέχοντας τεχνογνωσία και εκπαίδευση με σκοπό την άψογη οργάνωση...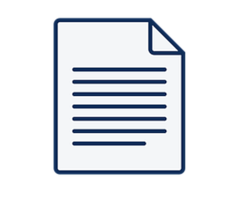 Τοποθεσία Καταστήματα-Ξάνθη Ημ. ανάρτησης 06/03/2023 Τύπος απασχόλησης Μερική (p/t) Κατηγορία θέσης Δίκτυο Καταστημάτων-ΥΠΕΥΘΥΝΟΣ ΑΝΑΠΤΥΞΗΣ ΠΕΛΑΤΟΛΟΓΙΟΥ H METRO AEBE, 100% ελληνική εταιρία, είναι η πρώτη που ανέπτυξε από το 1976 το θεσμό των Cash & Carry στη χώρα. Αυτή τη στιγμή...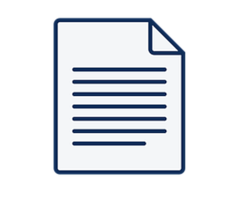 ΓΕΩΠΟΝΟΣ
ΣΟΓΙΑ ΕΛΛΑΣ ΑΕ
Πλήρης απασχόληση
Γεμάτη μέρα
Τοποθεσία Ξάνθη 6 Φεβ Ημ. ανάρτησης 6 Φεβ Με κάποια εμπειρία Επίπεδο εμπειρίας Με κάποια εμπειρία Πλήρης απασχόληση Τύπος απασχόλησης Πλήρης απασχόληση Γενική Διοίκηση Κατηγορία θέσης Γενική Διοίκηση H ΣΟΓΙΑ ΕΛΛΑΣ Α.Ε. ΖΗΤΑ ΝΑ ΠΡΟΣΛΑΒΕΙ ΓΕΩΠΟΝΟ ΓΙΑ ΤΟ ΥΠΟΚΑΤΑΣΤΗΜΑ ΕΥΛΑΛΟΥ...