Visual Merchandiser, Temp Contract 6 months Kalamata
H&M
Πλήρης απασχόληση
Γεμάτη μέρα
Περιγραφή εταιρείας

Welcome to H&M! A workplace where you can be yourself & so much more!
We offer a unique combination of competitive salaries and attractive benefits with extensive development opportunities around the globe. We offer compensation and benefits in a fair and equal way that enable our employees to thrive, grow and be their best selves.
We are offering professional and personal development in a multinational environment, along with generous and much valued benefits such as:


Discounts with all brands in the H&M group


Baby birth gift card


Long service reward


Retirement reward


Private Health & Life insurance


Constant training and upskilling program


Career opportunities worldwide


We are excited to announce that we are now looking for a Visual Merchandiser for our store in Kalamata.
At H&M, we welcome you to be yourself, challenge you to grow and make a difference. Together, we create that special kind of workplace where unique talents from all over the world come together to form dynamic teams, where we foster a culture of creativity, innovation, collaboration and growth.
The dress code is simple: Be proud of where you came from & amazed by where you'll go. Be yourself & more at H&M.
As a Visual Merchandiser you will be responsible for maintaining and creating an environment that inspires our customers to explore their personal style and together with the store team to offer the most exciting Customer Experience.
You will implement the Visual identity in the store in order to meet the expectations of the customers and colleagues at all times, following H&M procedures and standards.
Περιγραφή θέσης εργασίας


Follow up the Visual identity and secure commercial level through creating inviting windows, well-styled mannequins and high-level garment presentation.


Provide good concept flow by maintaining the concept layout, fixtures and navigation.


Launch and maintain all sales campaigns and activities on time and according to H&M standards.


Identify opportunities to increase customer satisfaction.


Follow up and maximize selling by analyzing sales reports and KPIs and taking actions accordingly.


Support, coach and develop the team on visual and commercial knowledge.


Ensure together with the store team all H&M policies and legal requirements.


Identify potential VM talents.


Επαγγελματικά προσόντα


Team player, enjoy team work and cross collaboration with the other members of the management team.


Aware of the current fashion trends and styling techniques to anticipate customer's needs.


Strong communication skills with ability to inspire and motivate team members to offer a great customer experience.


Open-minded, flexible and adaptable to changes.


Delegate, follow up and provide feedback to support the development of the team.


Similar professional experience would be an asset.


Good knowledge of English language.



Sounds interesting? Then Join us on this adventure!
Πρόσθετες πληροφορίες

H&M is committed to create a diverse & Inclusive environment and we actively look for candidates irrespective of race, gender, gender identity, sexual orientation, ethnicity, religion, national origin, disability, or age.
We are offering a role where every day is an exciting challenge, the opportunity to work with an amazing team and where only you set the limits to your career possibilities! At H&M, your personal growth and development is just as important as our business.
Make a difference on your own & never stand alone.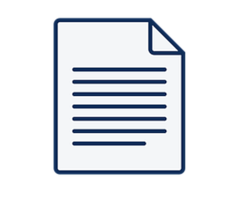 Η Ammonovis δραστηριοποιείται στον κλάδο των Πωλήσεων & του Marketing από το 2003. Οι υπηρεσίες που προσφέρουμε καλύπτουν την ανάπτυξη της εμπορικής λειτουργίας των πελατών μας προσφέροντας τους μεταξύ άλλων υπηρεσίες αναζήτησης νέων πελατών, διοικητικές υπηρεσίες πωλήσεων, έρευνες marketing, υπηρεσίες...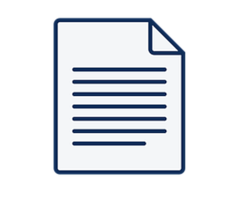 Τοποθεσία Καλαμάτα 2 Φεβ Ημ. ανάρτησης 2 Φεβ Entry/Αρχάριος Επίπεδο εμπειρίας Entry/Αρχάριος Πλήρης απασχόληση Τύπος απασχόλησης Πλήρης απασχόληση Τουρισμός Κατηγορία θέσης Τουρισμός Description We are MOTODYNAMICS SA. We are the official Distributor of Yamaha Motor Co. Ltd in Greece, Romania...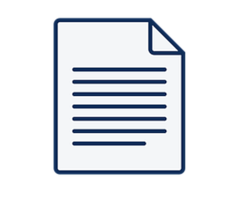 Τοποθεσία Καλαμάτα 21 Φεβ Ημ. ανάρτησης 21 Φεβ Με κάποια εμπειρία Επίπεδο εμπειρίας Με κάποια εμπειρία Πλήρης απασχόληση Τύπος απασχόλησης Πλήρης απασχόληση Πωλήσεις / Διαχείριση Πελατών Κατηγορία θέσης Πωλήσεις / Διαχείριση Πελατών Η ομάδα του Hiring Solutions του kariera.gr ,...