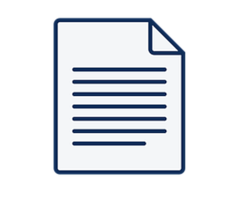 Store Visual Merchandising Associate - Κατάστημα Λιανικής LC Waikiki (Κόρινθος - West Mare)
LC WAIKIKI Μ. ΕΠΕ
Πλήρης απασχόληση
Γεμάτη μέρα
Τοποθεσία Κόρινθος 9 Φεβ Ημ. ανάρτησης 9 Φεβ Με κάποια εμπειρία Επίπεδο εμπειρίας Με κάποια εμπειρία Πλήρης απασχόληση Τύπος απασχόλησης Πλήρης απασχόληση Λιανεμπόριο Κατηγορία θέσης Λιανεμπόριο

LC Waikiki Retail Company is a leading fashion retail company with a turnover of $3 billion. LC Waikiki's journey started in France in 1988, continuing after 1997 as a Turkish brand under the umbrella of LC Waikiki Mağazacılık Hizmetleri Ticaret A.Ş.



Today LC Waikiki trades in around 1200 stores in 50 countries, with the company's philosophy that "Everyone Deserves to Dress Well" enabling people to enjoy accessible fashion through quality products at affordable prices.



There are nearly 3000 people working at LC Waikiki's corporate office, more than 50,000 people in Turkey and abroad.



LC Waikiki aims to be the one of the 3 most successful ready-made clothing brands in Europe by 2023.



We Crown Our Successes with Awards



We were awarded in 5 categories in "Retail Innovation Forum and Awards-2019" which was organized by Capital Journal.



We are ranked as 1st in "The Largest Ready-Made Clothing Retailer of Turkey based on the Number of Stores"



1st in "The Biggest Retail Companies According to Square Meter Abroad"



We ranked 1st in Women Employee Friendly&Women Manager Friendly Companies in Capital Women Friendly Companies Survey 2020.



We received The Most Reputable Brand of the Year – Turkey Award by The One Awards in 2020.



We ranked 1st in "Most Admired Companies of the Business World" survey conducted by Capital Magazine, in the Ready-to-Wear and Retail category in 2019.




The Role: Store Visual Merchandising Associate



As a Store Visual Merchandising Associate, you will be accountable for maximizing sales and profits within the stores by handling visual merchandising activities in line with the guidelines of the company. You will be a part of our projects regarding all aspects of visual merchandising. You will combine your experience and excellent visual merchandising skills to continually grow the success of the brand and exceed targets year on year.



We are looking for high caliber professionals to help achieve our goal of becoming "one of Europe's three most successful apparel retailers by 2023".




Job Description:

In-charge of visual merchandising of the store in accordance with the guidelines and promote new lines effectively



Implementing the visual activities of the store in a daily/weekly and seasonal manner



Communicating with Store Managers and store team in line with upcoming visual activities and campaigns of the company



Working closely with Turkey Head Quarter (HQ) Visual Merchandising Team to establish corporate visual standards in the stores



Ensuring all visual materials (signage, fixtures, mannequins etc.) and arranged in line with corporate guidelines



Providing comprehensive communication and training programs to the store team about visual activities and standards



Participating in seasonal workshops at Head Quarter (HQ) and ensures best practice at the store




Required Qualifications:

Minimum High School Degree



Professional Expertise



Minimum 2 years of retail experience in similar position



Passion for trends and fashion



Consistently show ability to development and results-oriented



The ability to solve problems, organize and plan



The ability to work in a multinational/multicultural environment



Able to live or relocate to Corinth



At LC Waikiki, our values being virtuous, achieving together, extensive expertise, being customer-oriented, challenging the difficulties.



So, if you ready to dynamism and want to grow with challenges, come and join us!



At LC Waikiki, we take the time to review each and every application due to LC Waikiki prerequisites. If your application found appropriate, we will contact you via phone or email.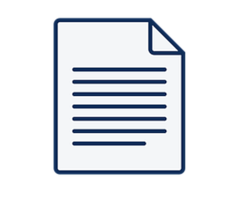 Buyer
LANDIS+GYR AE
Πλήρης απασχόληση
Γεμάτη μέρα
Τοποθεσία Κόρινθος 40 λεπτά πριν Ημ. ανάρτησης 40 λεπτά πριν Με κάποια εμπειρία Επίπεδο εμπειρίας Με κάποια εμπειρία Πλήρης απασχόληση Τύπος απασχόλησης Πλήρης απασχόληση Προμήθειες / Αγορές Κατηγορία θέσης Προμήθειες / Αγορές Landis+Gyr is a leading global provider of integrated...
Η ACTIONLINE, εταιρία παροχής υπηρεσιών ανθρώπινου δυναμικού για λογαριασμό πελάτη της , μεγάλου ομίλου ειδών ένδυσης, αναζητά Sales Assistant για κατάστημα στην περιοχή της Κορίνθου . Εάν αγαπάς τη μόδα, διαθέτεις δυναμικό χαρακτήρα, είσαι ενθουσιώδης, εκφράζεσαι με θετική διάθεση και...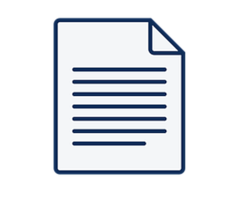 Τοποθεσία Κόρινθος 1 Μαρ Ημ. ανάρτησης 1 Μαρ Με κάποια εμπειρία Επίπεδο εμπειρίας Με κάποια εμπειρία Πλήρης απασχόληση/Μερική απασχόληση Τύπος απασχόλησης Πλήρης απασχόληση/Μερική απασχόληση Άλλη κατηγορία Κατηγορία θέσης Άλλη κατηγορία Η INTERSPORT Athletics, θυγατρική εταιρία του Ομίλου FOURLIS, με 121...