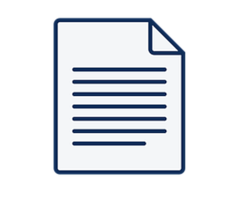 Senior Product Marketing Specialist
QUALCO ΑΕ
Πλήρης απασχόληση
Γεμάτη μέρα
Τοποθεσία Αθήνα 24 Ιαν Ημ. ανάρτησης 24 Ιαν Με μεγάλη εμπειρία Επίπεδο εμπειρίας Με μεγάλη εμπειρία Πλήρης απασχόληση Τύπος απασχόλησης Πλήρης απασχόληση Μάρκετινγκ / Διαφήμιση Κατηγορία θέσης Μάρκετινγκ / Διαφήμιση

Description



With more than 20 years of proven experience, QUALCO is a leading Fintech solutions provider, offering a wide range of analytics-driven, highly scalable enterprise software solutions in over 35 countries worldwide. Our end-to-end technology solutions cover a wide range of needs for Banking, Financial Services, Utilities, Insurance, Retail organisations, and beyond.



We are looking for a result-driven Product Marketing professional with B2B experience in the technology industry and a proven track record of delivering compelling and effective product positioning and messaging to increase sales pipeline and product adoption. Our ideal candidate will develop launch plans, lead marketing campaigns for a series of products, create messaging and positioning, and ensure they are well-understood and well-positioned in the market. This individual will be responsible for creating and delivering promotional content (e.g. product videos, website copy, case studies, brochures, etc.), and will work closely with the product and sales teams. The Senior Product Marketing Specialist will also be responsible for gathering and analysing market data to understand the competitive landscape and target customer segments.




We are counting on you to:

Develop and execute product marketing plans, including messaging, positioning, launch plans, and campaigns;



Define target markets and customer segments, and develop strategies to reach them;



Research competitors and understand their products and positioning;



Work with product and sales teams and ensure alignment between product, sales and marketing;



Write product literature (sales collateral, product profiles, website content, case studies, etc.), and;



Manage website content and SEO initiatives.



Requirements



5+ years of product marketing experience in B2B marketing of enterprise software, ideally within the fintech sector;



Experience of working in a fast-paced, sales & marketing-oriented environment;



Experience in managing multiple projects that have short deadlines, cross-functional, dependencies, and competing priorities;



Skill and energy to deliver high-quality marketing work on tight deadlines;



Produced demonstrable successful copywriting for product marketing assets and campaigns;



Excellent communication (written and verbal) in English;



Knowledge of Spanish, German or French languages is beneficial;



Strong organisational skills, and;



Attention to detail and accuracy.



Benefits



On top of challenging work and a competitive salary, we are offering:



Private health insurance plan



Mobile telephony and data plan



Free coffee and beverages



Educational expenses for courses, certifications or books



Your race, gender identity and expression, age ethnicity or disability make no difference in Qualco. We want to attract, develop, promote, and retain the best people based only on their ability and behavior.




Disclaimer: Qualco collects and processes personal data in accordance with the EU General Data Protection Regulation (GDPR). We are bound to use the information provided within your job application for recruitment purposes only and not to share these with any third parties. We will keep your resume in our database for any future consideration. In case you want to be deleted from our database you can contact us.
Mit 2.800 Mitarbeiter:innen an 11 Standorten in Deutschland, der Türkei, dem Kosovo und seit dem 1. August 2022 in Griechenland gehört KiKxxl zu den führenden Call Center Dienstleistern am Markt. Ab August erbringen wir in Athen qualitativ hochwertigen Vertrieb und...
Auf einer Wellenlänge mit unseren Kunden setzen sich unsere rund 2.800 Mitarbeiter in unseren Contact Center-Standorten in Deutschland, Griechenland und der Türkei, die seit 1999 inhabergeführt sind, ein. Dabei finden wir nicht nur den richtigen Ton für Unternehmen wie vodafone,...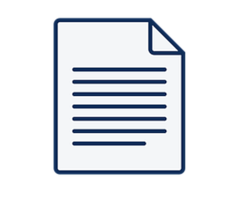 We are on the hunt for some epic talent to join our CampusPressfamily. You'll be working on various WordPress projects across WPMU DEV, CampusPress, and Edublogs. We're looking for a person that will be able to also work on weekends...