Strategy Integration Senior Manager - SEE
The Coca-Cola Company
Πλήρης απασχόληση
Γεμάτη μέρα
Primary Location: SEE Region Flexible
Job Description:
This role is responsible for supporting and challenging the Franchise Unit in implementing the commercial and business strategy and developing actionable insights at market level. The role will actively contribute to achieve OU strategy and goals in the defined territory while supporting the Europe/Corporate goals assigned to the OU. Provide strategic and business thought leadership through analysis of relevant insights, market understanding/ research and by "connecting the dots" of different information sources. A business partner for the Franchise Operations Director, Country Managers as well as our Bottling partners with focus on key countries of SEE

What You'll Do for Us:



Contribute to performance management agenda, leading root-causes analyses and working on defining course-corrective actions




Own key analysis including industry outlook, segmentations, leveraging consumer, shopper and customer knowledge to make the analysis insightful and actionable






Maintain a future looking mindset monitoring external environment trends (market/ channel/ competition/ macro) with actionable insights




Contribute to the local portfolio strategy with relevant insights and analysis for your markets in scope




Identify business opportunities, looking holistically into consumer, shopper, customer and competitor insights




Identify strategic projects and research in support of the growth goals for the Franchise and managing the Franchise strategic project portfolio, working with Franchise teams and OU functions




Use a fact-based, strategic approach to identify the insights, strategies, and leading-edge solutions to boost local/granular commercial strategy with actionable commercial levers






Engage key decision-makers around the opportunities, lead or participate in cross-functional projects to develop respective plans




Partner with Franchise Unit network to lead system end-to-end alignment process with Bottlers at local level



Qualifications & Requirements:



Bachelor's degree in Engineering, Business, Statistics, or related




Strategy Consulting background (MBB, Big 4 or similar)






+10 years of Business and/or functional experience in Operation/Strategy related areas




Solid knowledge about potential data sources available on the market ("market intelligence")




Knowledge about consumer, beverages market, retail and of standard research methodologies




High proficient to build long-term and holistic strategies and plans




Proficient in multifunctional project management






Maintain an external mindset, including staying on top of consumer, competitive, and macroeconomic/ geopolitical trends




Must be mastered in the development of actionable compelling commercial insights, strategies and initiatives at the market level




Identify and deconstruct business issues and develop strategic, analytical, and financial frameworks to conduct analysis




Write and present effectively; adjust to fit the audience with appropriate and relevant messaging




Proven collaboration skills and influencing multifunctional peers.






Capture and network best practices, import and export good ideas




Manage uncertainty and multiple stakeholders




Strong negotiation, influence and communication skills to align strategies as well as build value-based relationships through numerous sensitive situations are essential




Role model the "Leadership in the Network" definition




Preferred:



MBA degree




Work experience across multiple countries and geographies



Functional Skills



Problem framing and problem-solving: structure and coordinate / lead cross functional/ cross system analysis, initiatives, or efforts. Ease with ambiguity and the ability to carefully work through complex situations






Solid business acumen: translate data into insights that help inform key business decisions




Strategic thinking: integrate diverse business insights and connect the dots to develop a holistic approach




Franchise leadership/negotiation: drive better conversations into practical applications




Storytelling: Clearly communicate solutions to key stakeholders in well structured, formatted and compelling manner, using a combination of PowerPoint, Microsoft Word and other similar tools




Systemic thinking: Experience with large-scale organizational change efforts and global capabilities implementation. Comfort with ambiguity and willingness to challenge the status quo



Skills
Media Planning; Leadership; Consumer Trends; Consumer Segmentation; Digital Media Strategy; Competitive Assessments; Quantitative Research; Channels Strategy; Project Management; Influencing Decisions; Market Research; Microsoft Office; Brand Positioning; Social Media Strategies; Analytical Techniques; Communication; Problem Solving; Syndicated Research; Retail Marketing Strategy; Brand Storytelling; Channel Management

Our Purpose and Growth Culture:
We are taking deliberate action to nurture an inclusive culture that is grounded in our company purpose, to refresh the world and make a difference. We act with a growth mindset, take an expansive approach to what's possible and believe in continuous learning to improve our business and ourselves. We focus on four key behaviors – curious, empowered, inclusive and agile – and value how we work as much as what we achieve. We believe that our culture is one of the reasons our company continues to thrive after 130+ years. Visit Our Purpose and Vision to learn more about these behaviors and how you can bring them to life in your next role at Coca-Cola.

We are an Equal Opportunity Employer and do not discriminate against any employee or applicant for employment because of race, color, sex, age, national origin, religion, sexual orientation, gender identity and/or expression, status as a veteran, and basis of disability or any other federal, state or local protected class. When we collect your personal information as part of a job application or offer of employment, we do so in accordance with industry standards and best practices and in compliance with applicable privacy laws.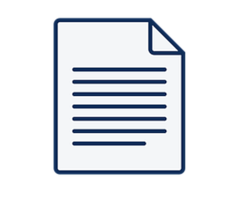 Varied assignments of level 1 IT support in your region Greece - Athens Professionals Full-time — Your Benefits — Buddy program Flat hierarchies International environment Onboarding program Staff discounts Trusted working hours Your skills Level 1 support Good English Ideally...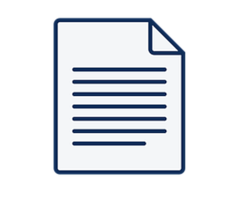 Πωλητής/τρια
ΜΑΡΜΑΡΙΔΗΣ ΕΠΙΠΛΑ
Πλήρης απασχόληση
Γεμάτη μέρα
Τοποθεσία Αθήνα 30 Ιαν Ημ. ανάρτησης 30 Ιαν Με κάποια εμπειρία Επίπεδο εμπειρίας Με κάποια εμπειρία Πλήρης απασχόληση Τύπος απασχόλησης Πλήρης απασχόληση Πωλήσεις / Διαχείριση Πελατών Κατηγορία θέσης Πωλήσεις / Διαχείριση Πελατών Η μεγάλη ελληνική αλυσίδα επίπλου ΜΑΡΜΑΡΙΔΗΣ ΕΠΙΠΛΑ επιθυμεί...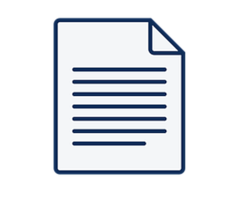 Τοποθεσία Αθήνα 30 Ιαν Ημ. ανάρτησης 30 Ιαν Με μεγάλη εμπειρία Επίπεδο εμπειρίας Με μεγάλη εμπειρία Πλήρης απασχόληση Τύπος απασχόλησης Πλήρης απασχόληση Κοινωνικές / Εθελοντικές Υπηρεσίες Κατηγορία θέσης Κοινωνικές / Εθελοντικές Υπηρεσίες Περιγραφή ρόλου Ο ρόλος και οι βασικές αρμοδιότητες...