Field Scientist
Corteva
Πλήρης απασχόληση
Γεμάτη μέρα
Description

Corteva Agriscience has an exciting opportunity for a Field Scientist (FS) in its Biology Research department (Field Science Crop Protection Discovery and Development – FS CPD&D)
Purpose: Conducts and/or monitors trials to characterize the field performance of traits and chemistry in line with technical objectives and pertinent company stewardship guidelines. Summarizes data at local and across countriescountry level and contributes to regional and global field data summaries for Crop Protection products if requested. Provides local knowledge on crop management practices, issues and trends to R&D teams as well as the commercial organization. Supports product launches as part of a cross-functional team in the country or Commercial Unit.
Key responsibilities:


Accountable for flawless field trial execution: Selecting sites based on technical objectives, understanding and writing of protocols, forecasting sample needs and organizing local shipments of test items. Accountable for exact planting, applications and evaluations as well reliable upload of data to pertinent data bases. Accountable for crop destruction after trial completion according to local regulations.


Organizes field tours upon request and selects appropriate trials to support decision making in a regional/global trial program.


Summarizes data from own trials and provides key observations and recommendations on product performance to the Principal Biologist.


Assists in strategy of local data generation for pipeline and current portfolio to ensure optimal technical value propositions for final products and cost-efficient trial plans.


Serves as R&D expert and technical focal point for specific products and crops in the assigned territory.


Measures and documents field performance, understands resistance issues, and identifies trends and issues relative to current and emerging competition in the assigned territory.


Represents Corteva at relevant academic and government institutes in the assigned territory and documents emerging trends and technology related to agriculture, including presentation of papers at scientific conferences.


Serves as ad-hoc advisor to local teams for creation of new ideas, label extensions and new product concepts.


Serves as local source of knowledge for new technological trends like digitalization of agriculture.


Provides input on the critical assessment and prioritization of technical needs and activities essential to the implementation of business strategy.


Focal point in his region related to technical issues/queries related to the assigned products tested.


Location:
Thessaloniki, Greece. Flexibility for movement to other locations.
#LI-SD1 #LI-Hybrid
Qualifications

Requirements:


University degree – BSc. from faculty of agriculture.


MSc or PhD is preferred.


At least 2 to 5 years of experience in crop protection industry.


Broad scientific and agronomic background with strong culture of field research in crop protection products.


Leadership, initiative and proactivity, versatile individual who can solve practical problems in sometimes remote locations and is committed to a strong safety and stewardship culture.


Ability to interact with growers and to give clear directions to contractors.


Essential, good command of English as well as Greek.


Good management of Microsoft Office package. ARM knowledge would be appreciated.


Availability to travel nationally and internationally as per requirements of the role.


Valid driving license.


Growing What Matters Starts With You… What We Can Offer To Help You Grow?


Opportunity to be part of a global industry leader working to discover solutions to the most pressing


agricultural challenges of our time


Challenging work assignments that grow your skills, capabilities and experiences


Opportunities for international rotations and relocation that will expand your global view and cultural experience


Diverse, inclusive work environment where employees bring their whole selves to work and feel heard, valued and empowered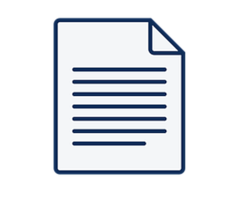 IT Manager
Infocopy Ventouzis Ioannis & CO GP
Πλήρης απασχόληση
Γεμάτη μέρα
Basic Information Από την Infocopy Βεντούζης Ιωάννης Κ Σία Ο.Ε., εμπορική εταιρία στην Θεσσαλονίκη στον χώρο των αναλωσίμων και ανταλλακτικών εκτυπωτών και φωτοαντιγραφικών μηχανημάτων ζητείται στέλεχος για την θέση του IT Manager. Αναζητούμε υπεύθυνο IT Manager με εμπειρία και δεξιότητες...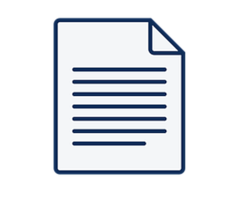 Τοποθεσία Θεσσαλονίκη 7 Δεκ Ημ. ανάρτησης 7 Δεκ Με κάποια εμπειρία Επίπεδο εμπειρίας Με κάποια εμπειρία Πλήρης απασχόληση Τύπος απασχόλησης Πλήρης απασχόληση Πωλήσεις / Διαχείριση Πελατών Κατηγορία θέσης Πωλήσεις / Διαχείριση Πελατών ΑΠΑΡΑΙΤΗΤΑ ΠΡΟΣΟΝΤΑ Πτυχίο Πολυτεχνικής σχολής ή Oικονομικών Εμπειρία...
Are you an ambitious Store Manager willing to make the next big step in your career by joining a multinational, prominent and continuously growing company in the retail world? Do you enjoy working in a dynamic environment and standing out...