Call Center Advisor (Dutch Market)
City Job Offers
Πλήρης απασχόληση
Γεμάτη μέρα
Call Center Advisor (Dutch Market) in Athens

Are you passionate about traveling and helping others? We are looking for a Call Center Advisor to join a motivated team in Athens.

Dutch-speaking Call Center Advisor

Grow your career and live it up in a city where history meets modernity. Read on and apply!

About the Company:

It is an industry leading credit management company that works in 24 countries in Europe and South America. They offer services such as credit optimization, debt collection, e-commerce services, and so on. This company is motivated and defined by four core values: Empathy, Ethics, Dedication, and Solutions.

The Profile:



Fluent in Dutch.


Proficiency in English is a plus.


You have a high focus on customer satisfaction and have active listening skills


Computer savvy.


Team player who is tech savvy and able to multitask.


You have a valid work permit for the EU.



Your responsibilities:



Conduct research to provide customer inquiries.


Provide top service to clients in a professional manner.


Report on technical issues, customers' complaints and other problems


Answer customer inquiries through voice, chat or email.


Document and log calls.



Benefits:



Competitive salary.


Permanent contract.


Possible relocation package.


Work with a diverse team.


Career growth opportunities.


Training.


Dynamic and community driven environment work culture.


Chance to work in a historic city with beaches and great cuisine.


Team building, sport activities and more!



If you are a self-motivated and confident person, this job opportunity in Athens is for you! Apply now!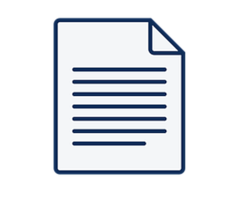 Τοποθεσία Αθήνα 9 Δεκ Ημ. ανάρτησης 9 Δεκ Με κάποια εμπειρία Επίπεδο εμπειρίας Με κάποια εμπειρία Πλήρης απασχόληση Τύπος απασχόλησης Πλήρης απασχόληση Λιανεμπόριο Κατηγορία θέσης Λιανεμπόριο Ελάχιστη προϋπηρεσία 2 ετών, απαραίτητη εμπειρία σε αντίστοιχη θέση στον κλάδο της γυναίκειας ένδυσης...
Italian-speaking Customer Experience Agent in Athens Want to join an industry-leading investment company? Want to play a role in attracting and helping clients? If your first language is Italian and you want to work in Athens, this is the offer...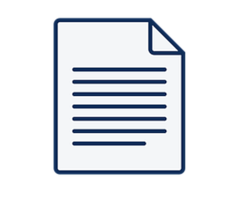 Job Posted: 24/11/2022 Start Date: 15/12/2022 Job Ref ID: DKTPA134 Recruiter: Onur Metin Employer: Multinational Country: Greece City/Town: Athens Industry: BPO/Call Center Project: Confidential Job Profile : Customer Service Salary Package PM: 1200 - 1300€ Avg Net Work Permit: Not...