HR Business Partner - Athens, Greece
Sitel
Πλήρης απασχόληση
Γεμάτη μέρα
HR Business Partner - Athens, Greece
Req ID#: 339648
Athens, GR, 104 34
HR Business Partner - Athens, Greece
Human Resources
Learn, Lead & Grow at Sitel Group
We believe experiences are everything, and that happy associates are successful ones. That's why we give our people the tools and the freedom to learn, grow, have fun and be themselves.


GROW AS YOU GO. We invest in you, with internal programs, training and initiatives to develop your skills and help you reach your goals. We promote from within. We provide you with the tools, skills and resources to develop, both professionally and personally. You choose where you want to go; we help you get there.


BE BOLD, BE YOU. #SitelLife represents our commitment to our people -to YOU. It's about coming exactly as you are. We empower everyone to live their truth, be themselves and use their voice -and we give them a platform to do so.


WORK TOGETHER TO MAKE AN IMPACT. We strive to make the world a better place and empower others to do the same. We are mission-driven -and we leverage the power of our people to make a positive impact in the communities in which we live and work.


GAIN STABILITY, EXPAND POSSIBILITIES. We celebrate successes and reward our people for the hard work they do every day. We offer benefits to keep you healthy and happy, such as paid time off and referral bonuses. Plus, fun perks like employee discounts.


MAXIMIZE YOUR EXPERIENCE. We value open, honest and constructive conversation. We encourage you to speak up -and we listen when you do. Through MAX, our global community, we leverage our people's innovative ideas, experiences and feedback to shape and drive the future of Sitel Group.


About Sitel Group
As a global leader in end-to-end customer experience (CX) products and solutions, Sitel Group partners with the world's best-loved brands, from Fortune 500 companies to local startups, to build stronger relationships with their customers by creating meaningful connections that boost brand value.
With 100,000 people around the globe – working from home or from one of our CX hubs – we securely connect best-loved brands with their customers over 4.5 million times every day in 50+ languages. Whether digital or voice-based, our solutions deliver a competitive edge across all customer touchpoints. Our award-winning culture is built on 35+ years of industry-leading experience and commitment to improving the employee experience.
Come and work with us.
We are looking for a talented and accomplished HR Business Partner to join our team.
As an HR Business Partner, your daily responsibilities will include:


Act as a 'bridge' between operations and all shared functions (Recruitment, Compensation & Benefits, Training, Facilities, IT, global teams)


Responsible for employee retention & satisfaction strategies for the specific project


Facilitate a culture of open and honest two-way communication, ensuring key messages are cascaded to all team members, encouraging feedback and sharing of ideas and best practice.


Maintain an environment which embraces the Sitel values and culture, reinforce the spirit of teamwork, people commitment and loyalty.


Encourage associates to actively participate in company and project initiatives


Follow up on a monthly basis actions identified from processes.


Ensure accurate and timely communication of any client/campaign issues to Operations Manager.


Undertake formal semester focus groups with all team members to gather feedback.


Follow-up on focus groups action with OPS & shared functions ensuring high actions completion rate


Provide support to mid-management and OM in day to day team management


Be involved in performance improvement plans ensuring support actions and expectations are clear


Participate in the creation of project specific training plans, by collaborating with Project Management, trainers & HR Learning function


Provide support during any professional conflict


Present project's monthly HR stats to HR Manager, OM and Site Director (Attrition, Active HC, Project Recruitment, Challenges etc…)


Participate in the organization of project events (team building, Sitel Greece events etc…)


Participate in client meetings when requested (QBR, client visits etc…)



To succeed in the role, you will need to have:


Advanced level of English (at least C1) both verbal and written


One or more additional language(s) spoken in the project is a plus


Good understanding and experience in office environment


Solid understanding and use of computer (Internet, e-mail, MS Office, Payroll platforms and systems)


Ability for problem solving, conflict resolution, motivation and negotiation


Effective interpersonal, coaching, and leadership skills.


Excellent telephone, keyboard, verbal and written communication skills.


Effective time management.


Ability to organize and prioritize, set priorities and multi-task.


Patience, empathy, and a unique ability to manage stress


People oriented


Excellent communication, interpersonal, facilitation and influencing skills


Dependable, reliable and able to perform duties with minimum supervision


Ability to interact positively with staff at all level


Must hold EU citizenship or valid work permit for Greece


Be a local candidate or willing to relocate to sunny Athens, Greece


Education and experience


College degree in HR Management, Organizational Psychology or a relevant field (preferable)


Experience in BPO environment


Experience in HR


Experience in Operations


Benefits.
What's in it for you? We give our people the tools and the freedom to learn, grow, have fun and be themselves.


Competitive remuneration package


Comprehensive private healthcare insurance


All the tech gear you need to work smart


Be a part of a multicultural working environment


Meet a very unique and promising business and industry


A solid career path within our working family is ready for you


Continuous training and access to online training platforms


Wellbeing activities access such as free on-site fitness activities in & out premises


Join the #SitelLife
Our success lies in our diversity, and our differences are our strength. We are an equal opportunity company and we value and respect diversity. You choose where you want to go; we help you get there!
Apply today!
Follow us.
HR Business Partner - Athens, Greece


Job Segment: Payroll, Project Manager, HR, Social Media, BPO, Finance, Technology, Human Resources, Marketing, Operations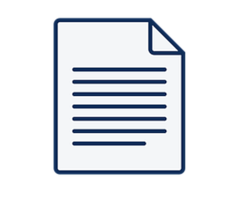 Surveyor
LRQA group
Πλήρης απασχόληση
Γεμάτη μέρα
Job ID:37810 Location:Athens : 348 Syggrou Avenue Position Category:Surveyor Position Type:Employee Regular Assess design, manufacture and in-service aspects of differente types of engineering assets, against relevant Codes, Standards, specifications, procedures, using experience and knowledge appropriate for routine situations. To perform...
Job Summary: MARKETING ASSISTANT, MARKETING AND ANALYTICS Location: Athens, Greece with some travel as required Ticketmaster Sport Division: Ticketmaster Sport Contract Terms: Permanent, 40 hours per week THE JOB The role encompasses a variety of responsibilities across the Ticketmaster Sport...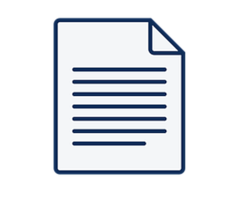 Job Posted: 28/11/2022 Start Date: 15/12/2022 Job Ref ID: DKWHA152 Recruiter: Onur Metin Employer: Multinational Country: Greece City/Town: Athens Industry: BPO/Call Center Project: Confidential Job Profile : Quality Associate Salary Package PM: 1200€ - 1300€ Avg Net Work Permit: Not...