In-house CRA - Multi Sponsor
Labcorp
Πλήρης απασχόληση
Γεμάτη μέρα
Get ready to redefine what\'s possible and discover your extraordinary potential at Labcorp Drug Development. Here, you\'ll have the opportunity to personally advance health-care and make a difference in peoples\' lives with your bold ideas and unique point of view. With the support of exceptional people from across the globe and an energized purpose, you\'ll be empowered to own your career journey with mentoring, training and personalized development planning.
Join us as we speed the delivery of ground-breaking therapies and anticipate tomorrow\'s drug development challenges, creating new possibilities for our clients-and your career.
Labcorp Drug Development is a leading global drug development services company and we provide support to the Pharmaceutical and Biotechnology industries. We have an exciting opportunity available to join our team.
Vacancy Details:
We are looking to recruit an In-House Clinical Research Associate to join our multi-sponsor team in Greece. This is a full-time, home-based and permanent position.
As an essential member of the Project Team, the IHCRAs are responsible for supporting the execution of clinical trials. IHCRAs work closely with their CRA colleagues to maintain quality and deliver study milestones in Greece.
Responsibilities:
Monitoring site performance and creating action plans for sites not meeting expectations, in conjunction with the site CRA
Assist CRAs with the preparation for site visits (running reports, QC of files, resolving action items from previous visits)
Liaise with the project team and others to distribute and track clinical trial supplies to ensure sites have enough to continue recruitment
Perform Case Report Form review, query generation and resolution, assisting sites as needed
Document review and collection to ensure compliance and inspection readiness of TMF
Tracking and processing invoices from investigator sites against agreed contracts and budgets
Undertake project related administrative tasks (meeting minutes, recruitment tracking, site document preparation)
IHCRA may also be required to attend onsite monitoring visits as a co-monitor with experienced CRAs to assist with tasks such as site regulatory file review and drug accountability
Requirements:
University/college degree (life science preferred), or certification in a related allied health profession from an appropriately accredited institution (e.g., nursing certification, medical or laboratory technology)
Research experience in pharmaceutical or CRO industries may be considered
Good organizational and time management skills
Good communication skills
Works efficiently and effectively in a matrix environment
Experience in a related field (i.e., medical, clinical, pharmaceutical, laboratory, research, data analysis, data management or technical writing) is preferred
Fluency in Greek and English
Labcorp is proud to be an Equal Opportunity Employer:
As an EOE/AA employer, the organization will not discriminate in its employment practices due to an applicant\'s race, age, color, religion, sex, national origin, sexual orientation, gender identity, disability or veteran status.
For more information about how we collect and store your personal data, please see our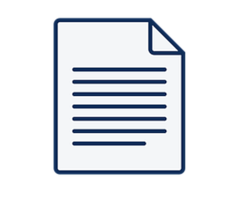 Τοποθεσία Αθήνα 9 Δεκ Ημ. ανάρτησης 9 Δεκ Με κάποια εμπειρία Επίπεδο εμπειρίας Με κάποια εμπειρία Πλήρης απασχόληση Τύπος απασχόλησης Πλήρης απασχόληση Λιανεμπόριο Κατηγορία θέσης Λιανεμπόριο Ελάχιστη προϋπηρεσία 2 ετών, απαραίτητη εμπειρία σε αντίστοιχη θέση στον κλάδο της γυναίκειας ένδυσης...
Job Summary: MARKETING ASSISTANT, MARKETING AND ANALYTICS Location: Athens, Greece with some travel as required Ticketmaster Sport Division: Ticketmaster Sport Contract Terms: Permanent, 40 hours per week THE JOB The role encompasses a variety of responsibilities across the Ticketmaster Sport...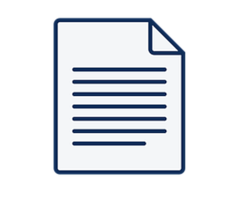 ΨΥΚΤΙΚΟΣ
DIVANI COLLECTION HOTELS
Πλήρης απασχόληση
Γεμάτη μέρα
Τοποθεσία Αθήνα 8 Δεκ Ημ. ανάρτησης 8 Δεκ Με κάποια εμπειρία Επίπεδο εμπειρίας Με κάποια εμπειρία Πλήρης απασχόληση Τύπος απασχόλησης Πλήρης απασχόληση Τεχνικοί / Service Κατηγορία θέσης Τεχνικοί / Service Περιγραφή Για περισσότερα από 60 χρόνια ο Όμιλος Ξενοδοχείων Διβάνη...