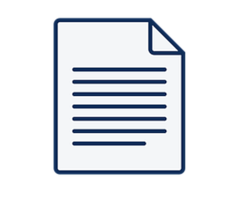 Payroll Analyst
ICAP Group
Πλήρης απασχόληση
Γεμάτη μέρα
ICAP Executive Search & Selection is one of the premium consultancies and part of ICAP People & Employment Solutions, the largest HR Services Provider in Greece and Cyprus. With more than 50 years of experience, we specialize in assessing and recruiting Senior to Middle Level Executives across all sectors.
ICAP Executive Search & Selection, on behalf of its client, a well-known multinational retail chain with stores throughout the country, is looking for an experienced professional for the position of:
Payroll Analyst (Ref. code 6107/PA/ESS/GR)
The Payroll Analyst performs a variety of functions in the areas of payroll administration, payroll audit, and the application of best practice payroll processes. Compiles, analyzes, and documents issues on payroll and related activities in order to identify systemic issues or errors and to troubleshoot and participate in continuous improvement initiatives related to systems and payroll processing. The position is based in Thessaloniki.
Responsibilities:


Ensure all aspects of the payroll cycle are processed, reconciled, audited and transmitted accurately and timely


Maintain accurate records of payroll documentation and transactions


Assure payroll information, transactions, and activities comply with established payroll system standards, requirements, laws, codes, regulations, policies and procedures


Create custom reports and analyze large amounts of information to support mandatory reporting, day to day and ad hoc business needs


Provide support to staff, employees, and department managers regarding monthly payroll, time and labor, and tax concerns


Interact with business users to gather and clarify business requirements and translate requirements into system functionality, utilizing best practices and making recommendations to ensure optimal system functionality


Assist with day-to-day projects and other special payroll projects, as needed


JOB REQUIREMENTS
Qualifications:


University Degree in Finance, Αccounting, Βusiness or Computer science from an accredited college or university


Experience in a Payroll or Data Analyst position dealing with payroll data and processes


Deep excel experience with large data sets, manipulating and validating HR & Payroll data


Highly proficient with Windows PC and Microsoft Office products (Excel, Outlook, Word, etc.)


Excellent use of the English language. German will be considered a plus


Strong organizational and time management skills


High numerical aptitude and detail-oriented


Strong analytical and problem-solving skills


Excellent communication and interpersonal skills


Able to work both independently and collaborate as part of a team


Exercise discretion with confidential and/or sensitive information


The company offers:


Competitive remuneration package


Friendly and challenging working environment


Opportunities for further development All information received will be treated with strict confidentiality.


All information received will be treated with strict confidentiality.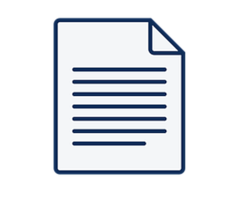 Τοποθεσία Θεσσαλονίκη 5 Δεκ Ημ. ανάρτησης 5 Δεκ Με κάποια εμπειρία Επίπεδο εμπειρίας Με κάποια εμπειρία Πλήρης απασχόληση/Μερική απασχόληση Τύπος απασχόλησης Πλήρης απασχόληση/Μερική απασχόληση Τηλεφωνικό Κέντρο / Εξυπηρέτηση Πελατών Κατηγορία θέσης Τηλεφωνικό Κέντρο / Εξυπηρέτηση Πελατών Description Η WATT+ VOLT...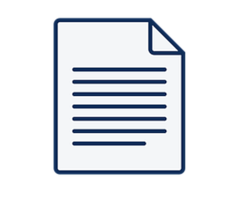 Τοποθεσία Θεσσαλονίκη 2 Δεκ Ημ. ανάρτησης 2 Δεκ Με κάποια εμπειρία Επίπεδο εμπειρίας Με κάποια εμπειρία Πλήρης απασχόληση Τύπος απασχόλησης Πλήρης απασχόληση Πληροφορική Κατηγορία θέσης Πληροφορική AS COMPANY S.A. We are looking to add to our ΙΤ team based in...
Für unseren Standort Avedo Thessaloniki suchen wir dich als Customer Support (m/w/d) Inbound - german speaker only in Teilzeit / Vollzeit. Deine Benefits sicherer Arbeitsplatz und Festanstellung in Voll- oder Teilzeit pünktliches Grundgehalt, inkl. variablem Bonus jeden Monat flexible Arbeitszeiten...